​​*
State-Of-The-Art Sunbeds
-

​H
elps you build your base tan responsibly with the
​least amount of UV exposure. We carry sunbeds that
​use UVA and the Vitamin D producing UVB rays. Each Sunbed
is designed to produce the most natural looking color, while
reducing the time needed to produce a tan​​, so we can
limit your time exposed.​



​​​​







​​​​​​​

​




​​​
Mystic HD Booth & Versa Spa Sunless
​
Never have to decide which Sunless Option you prefer!
Mystic HD is a Hand Blended Customized Tan while
​Versa Spa allows for the Convenience of Selected Color
​and PreTan Conditioners. We're the ONLY salon in
St Louis
​that offers both Mystic HD and ​Versa Spa options.​
​
​
​
​​





​​​​​​

​
​
​
​​
*
Red Light Therapy
-
Turn back time and heal
your skin from the inside out. Clinically proven to help
​
reduce the appearance of fine lines, wrinkles, scars,
​ acne, stretch marks, cellulite,
psoriasis, eczema,
​ & age spots. Orginally develped by NASA, this painless
​treatement has been clinically proven to offer amazing
results! ​Click on the image for more information!
**Click Here for Before and After Results​
​





​​​​​​​




​​​​​

​​​​
​


​​​
Unique Member Benefits
​:
Exclusively at FIT n TAN,
​all of our Members can use Any of our facilities for any of their Spa Services, Sunbeds, and Member discounts.
​Click HERE for more information including our exclusive
​PRICE MATCH GUARANTEE.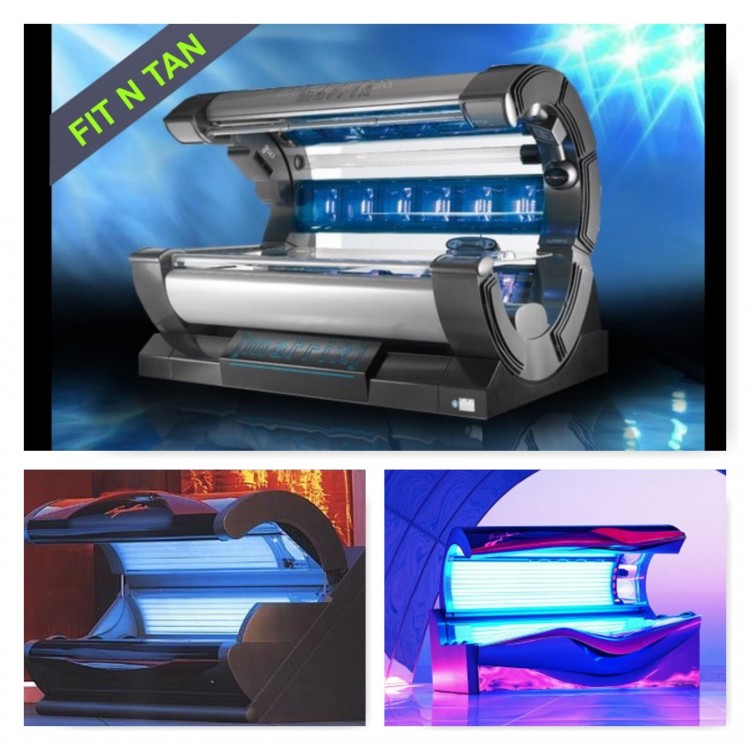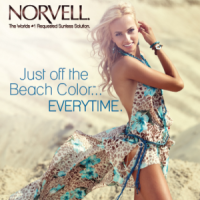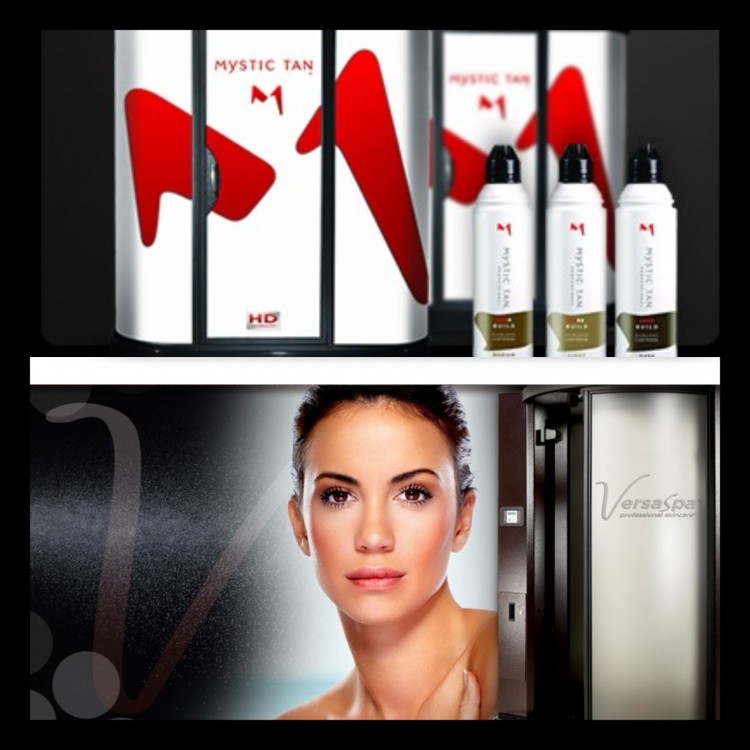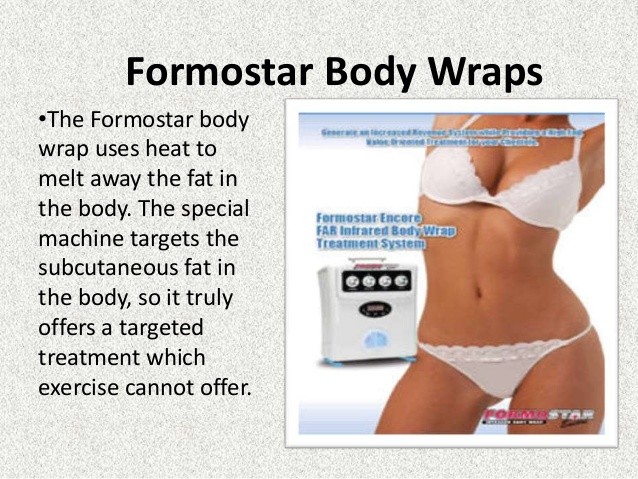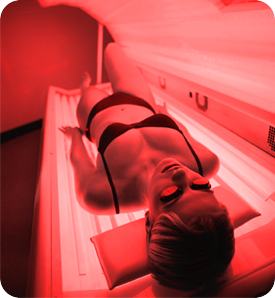 Taking Care of Your Skin While Indoor Tanning



It is most important to take care of your skin during the tanning process. Always use a good quality indoor tanning lotion to maximize your tanning experience. Not only will you be protecting your skin, but you will also increase your tanning potential and maintain your tan longer. FIT n TAN carries the finest skin care products available. We stand behind our products because we know that they will help you achieve the tan you'll love. It is best to apply your lotion immediately before your session.

So, What's In a Tanning Lotion?

One of the main ingredients in most indoor tanning lotions is tyrosine. Tyrosine, an antioxidant, helps the body retain melanin longer by replenishing the amino acids and slowing the exfoliation process. Many lotions also contain Vitamin E, which also helps to reduce the visibility of signs of aging; in particular, they will work to prevent the development of wrinkles and fine lines, especially on your face.

Some lotions may contain bronzers to help you establish more immediate and longer lasting results, lasting 7 days. The tingle factor may also be a main ingredient. The tingle is a skin stimulant that increases your tanning potential for immediate results. It may create heating and reddening to the skin. Others may even include anti-aging and firming formulas to help firm skin tone and reduce the signs of aging. Consult with one of our trained associates to determine which skin care product is best for your skin type.

Outdoor Lotions and Sunscreens

Some tanners may want to use outdoor oils and lotions. Just as the word indicates, outdoor products should only be used outdoors, as they can cause damage to the acrylics in our sunbeds. This actually inhibits the tanning process, rather than acting as an amplifying agent. Make sure that when tanning, you do it right.

Sunscreens should always be used outdoors. It is unnecessary to use sunscreens when tanning indoors because exposure is controlled and you may tan a short amount of time if needed to establish a base tan. We encourage all tanners who will be tanning outdoors to use a sunscreen to protect your skin from uncontrolled exposure.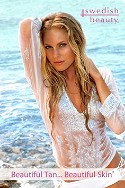 *

Custom Airbrush Tanning

-

We use Norvell Tanning Solutions and it's appplied by a certified technician. This high-end organic custom spray tan solution will give you the perfect glow that looks NATURAL, fades NATURALLY, and lasts up to 10 days! Choose your level of color with 3 color choices.
*

​
Infrared Wrap
-
Reduce Fat, Lose Inches, & Burn up to 1200 Calories per session effortlessly. Far Infrared Rays have been proven to also reduce body aches, pain, joint inflamation, and detox the body all while relaxing in this 50 minute session. Click on the image for more information on what Formostar Infrared Wraps can do for you!
**Click Here for Before and After Results​
NOW AVAILABLE!


​Enjoy a personalized Massage by our highly trained Licensed Massage Therapists. Whether you prefer Swedish, Therapeutic, Deep Tissue, Aromatherapy, or just Relaxation, our Licensed Massage Therapists are ready to help you! Every Massage is tailored to fit the clients needs and specific issues in an atmosphere designed to elevate your level of relaxation and renewal.